Assisted Living Sun City AZ – Ventana Winds
Arizona's Retirement Living at it's Finest!

If you are searching for "Assisted Living Sun City AZ" that most likely means you are a retiree looking for a place to call home or you are a family member of a retiree who is assisting your loved one. In either case, you made it to the right place!
Ventana winds provides assisted living services with care. Ventana Winds is located on the border of Youngtown and Sun City, Arizona. Our unique facility offers a three story assisted living building along with memory care options.
Assisted Living Near The Heart Of Sun City Arizona

Ventana Winds Assisted Living & Memory Care is a large sized assisted living community with 140 units. Ventana Winds is located near everything you will need including great shopping, numerous golf courses, terrific restaurants, cultural centers, medical offices, and sports arenas. Our assisted living atmosphere is warm, family-oriented and relaxed, which embraces small town values.
Local Amenities: There are over 20 cafes within a short drive of our community. You can also visit over 19 local shopping malls and 20 supermarkets in the area.
Local Wellness: For independent residents, there are over 20 gyms close by including LA Fitness, EOS Fitness and more. Also, there are over 20 beauty salon's in the area like Ulta Beauty and Latoye's Touch of Beauty (Hair Extensions & Hair Loss Services). Furthermore, there are also over 20 spas within a ten mile radius of our facility.
Local Health: The closest medical center to Ventana Winds is Banner Boswell Medical Center and it is less than 1 mile away from our facility. There are also 19 other medical facilities close by our facility. Finding a new dentist or doctor is easy with over 20+ dentists and doctors nearby. Also, there are also many other health related services close by such as Sun City Multi Specialty Centers, Anup Rai Md and Beatrice Keller Clinic.
Local Spiratuality: Our residents have the choice of over 20+ places of worship nearby to choose from. The closest Church to our facility is theWest Valley Center For Spiritual.
Read more about why Ventana Winds offers the best assisted living in Sun City.
Tour Our Assisted Living Facility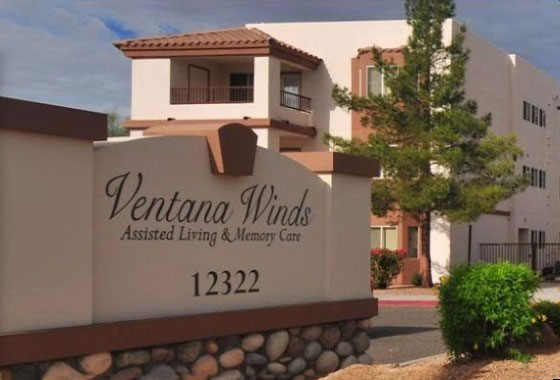 Ventana Winds Sun City, Arizona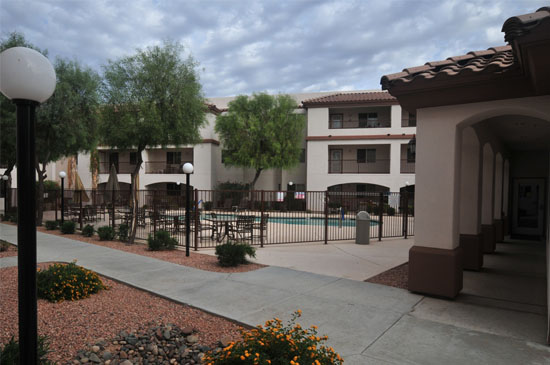 Assisted Living Exterior Of Property Sun City, Arizona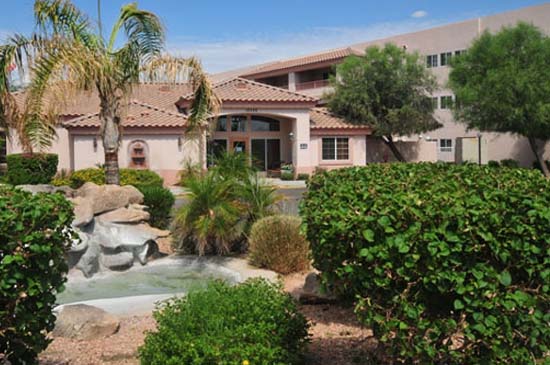 Exterior Photo Of Ventana Winds In Sun City, Arizona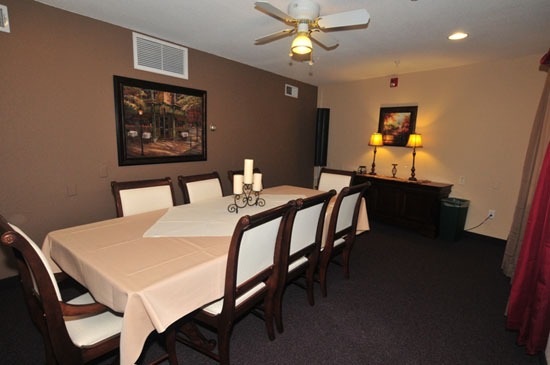 Ventana Winds Sun City, Arizona
Ventana Winds Sun City, Arizona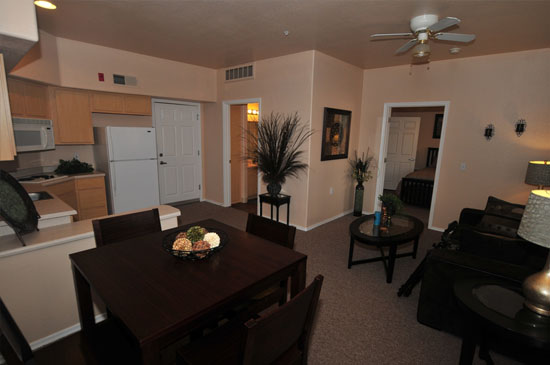 Ventana Winds Sun City, Arizona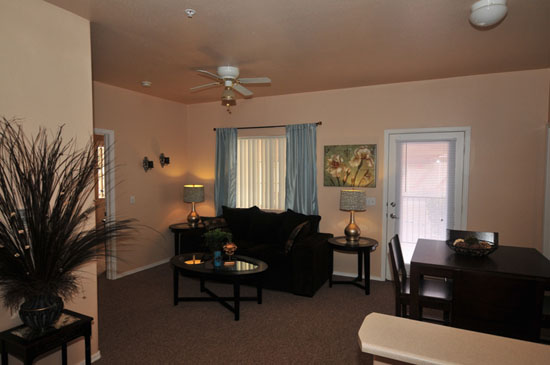 Ventana Winds Sun City, Arizona
Assisted Living Floor Plan Options
Ventana Winds offers 2 distinct buildings in which to choose from. Our 3 story assisted living facility is surrounded by 2 gorgeous courtyards, which are a focal point for our activities and also provide beautiful garden views from the apartments.
Your Assisted Living Apartment Includes:
Large floor plans
Private Patio or Balcony
Bay Windows
Individual air conditioning and heat
Window treatments
Ceiling Fans
Walk-in Closets
Refrigerator
Large Kitchenette Area
Microwave
Assisted Living Amenities Include:
Entertainment – Ventana Winds has a wide variety of entertainment each month, at least once a week we have performers come in to entertain, from Karaoke, to Impersonator "June and Johnny Cash" and there is always a wide variety of Country Music entertainment and good ole Classic Rock N' Roll.
Resort Style Dining room
Billiards
Transportation to activies or appointments
Activity room
Library
Sparkling Pool
What Assisted Living Rent Includes:
3 meals a day, plus snacks
Utilities included
Cable TV
Cleaning of your apartment daily
Deep cleaning of your apartment weekly
Personal laundry facilities
Weekly laundering of bath and bed linens
Maintenance of the grounds, common areas, and your apartment
Transportation schedules for shopping or appointments
Activities
Emergency contact systems
Community Safety Features:
24 hour desk attendant
Doors are locked after certain hours of the night
Security cameras
Pendent system for emergencies
Wheelchair access
Emergencies – Every resident has their own personal pendant for emergencies, also we have Certified Caregivers and Med-Techs on staff 24 hours per day.
Luncheons – Our Residents enjoy a luncheon outing at least once a month, and enjoy anything from Seafood to Italian, and of course everyone has their favorite steak house.  While out enjoying lunch, our Residents usually decide where they will be dining the following month.
Prior to moving into our assisted living facility, the resident is completely assessed by our licensed caregiver staff to develop a individual assisted living care plan that will be unique to his or her needs.
Our licensed and highly qualified staff is available 24 hours/7days a week to provide proper care, well balanced meals, and activities to enrich the individual lives of all of our residents.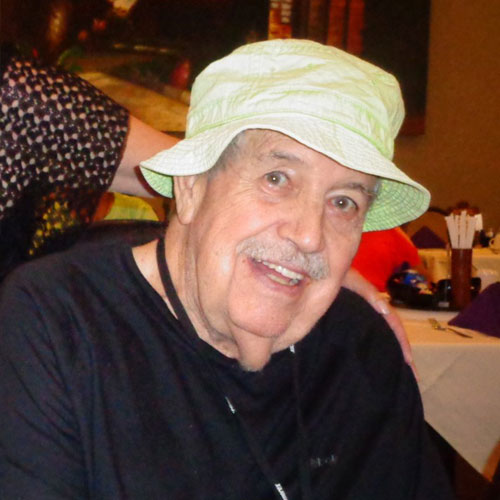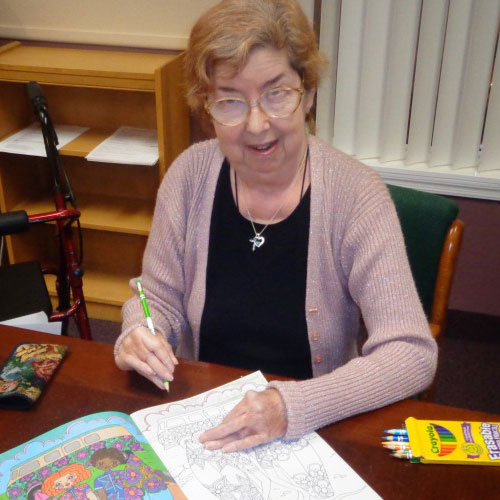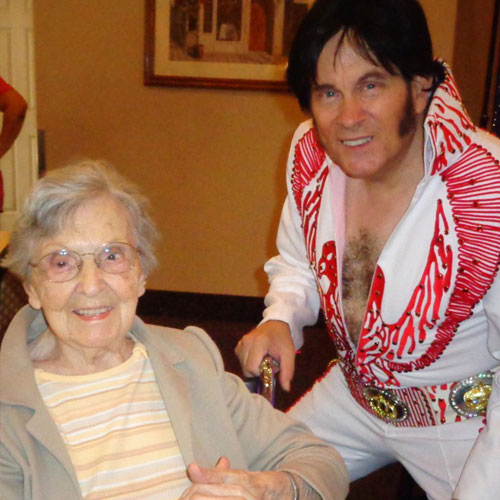 More About Ventana Winds Assisted Living 
Learn more about Ventana Winds assisted living program, residents who live in our facility and read reviews about us.
Read Our Assisted Living Reviews
5 Star Review On Caring.com: "I used to live at Ventana Winds Assisted Living Facility for 2 years. I had a lot of friends there. We were always busy there. They were always doing something and having trips going somewhere. You don't just sit around in your room. They had a nice pool. It's a very nice neighborhood. I had a 1-bedroom apartment. The staff was fantastic; I didn't have any trouble with them."
5 Star Review On Google: "I go and visit my friend there at Ventana Winds and I must say that they are really good there. They get three meals a day and 24 hours of caregivers there. It also nice that there is a med tech on duty to give them there medicine so they don't have to worry about it. They don't have to worry about their laundry or their linens as it is taken care of. The apartment gets clean once a week."Bob R.
Schedule A Tour Of Our Assisted Living Facility
Let Ventana Winds be your New Home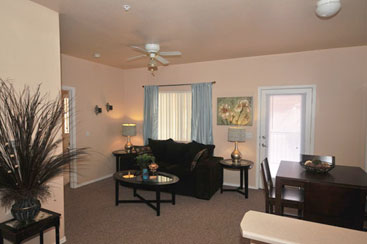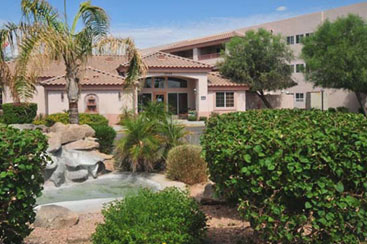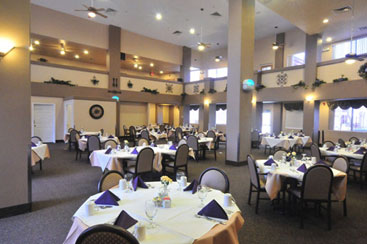 For More information on the Assisted Living Community Please call 623-323-1796.
Assisted Living: 623-323-1796