Arizona's Retirement Living at it's Finest!

If you just Googled "Memory Care Sun City", Ventana Winds is the Memory Care Facility for you! Ventana Winds provides the highest quality memory care for seniors with Alzheimer's, dementia, or other memory disorders.  We help seniors with dementia keep active and engaged in simple daily activities, while also maintaining their focus in a comfortable, compassionate,  and supervised environment.
Assisted Living Near The Heart Of Sun City Arizona
What is Memory Care? Memory care in Sun City is provided by Ventana Winds is a service geared toward maintaining the health and safety of seniors suffering from dementia or Alzheimer's.  Unfortunately this condition progresses and individuals require greater levels of care and assistance.  It is naturally for families to want to keep their loved ones in the home for as long as it is possible, yet the disorder will progress.  Eventually the level of care needed with be 24 hours a day, 7 days a week. That level of care is all but impossible for families to provide.
Memory Care Programs In Sun City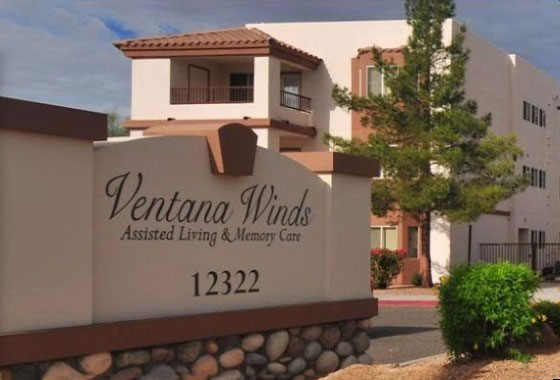 Ventana Winds Sun City, Arizona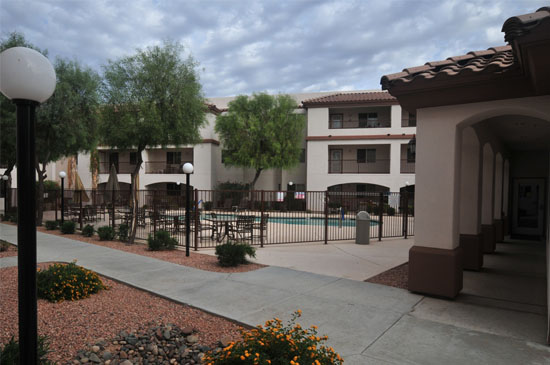 Assisted Living Exterior Of Property Sun City, Arizona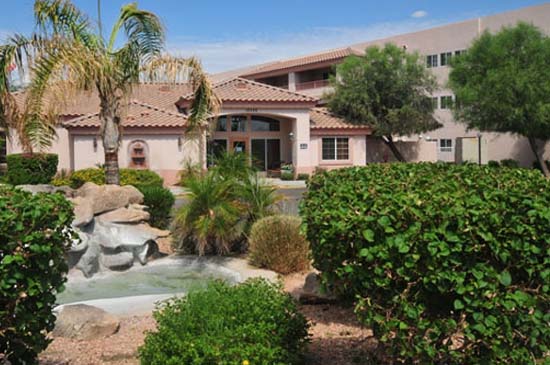 Exterior Photo Of Ventana Winds In Sun City, Arizona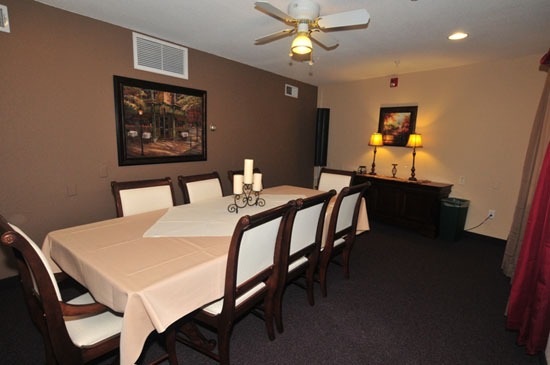 Ventana Winds Sun City, Arizona
Ventana Winds Sun City, Arizona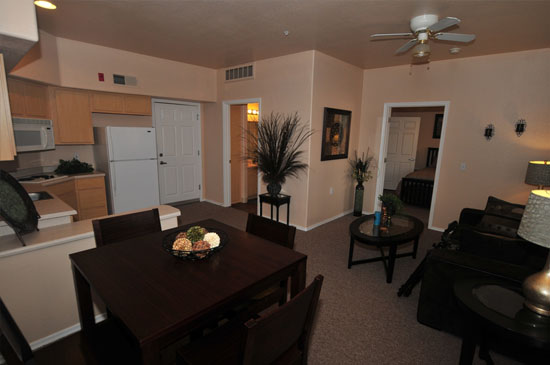 Ventana Winds Sun City, Arizona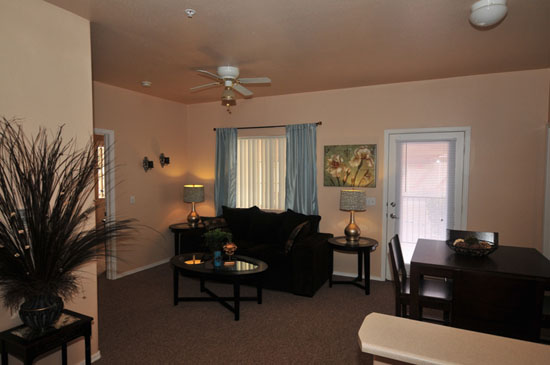 Ventana Winds Sun City, Arizona
Our memory care/Alzheimer's care programs in Sun City, Arizona are dedicated to assist seniors experiencing memory loss. All of our memory care caregivers are trained to provide memory care and Alzheimer care services. Dementia patients in the late-stages can't communicated with words, but we can still meet their needs. Our dementia care programs are designed to provide customized care to individual preferences, while also using sensory activities designed to calm and stimulate.
The living area and outdoor grounds for memory care are secured areas which prevents wandering away from the care facility, which is a symptom common with the disease. Memory care programs also encompass the needs of seniors who need help with bathing, grooming, eating, dressing, taking medications and other daily tasks.
Dementia Care Plans In Sun City
When your loved one is diagnosed with dementia or Alzheimer's, it can be hard to know where to turn. Our memory caregivers have special training to ensure dementia care plans are specific to the stage of dementia and current abilities of the resident.  This characteristic of our care plans respects the independence that seniors have while providing all of the care and assistance they need.
Stages of Dementia
Dementia or Alzheimer's disease is a progressive disease that affects a person's ability to remember people, experiences, and daily tasks. There are different stages of dementia that all require different levels of assistance and care.
As the disease progresses, the dementia care program needed to properly care for the patient will be adjusted.
Memory care programs empower seniors to stay engaged and active as possible, while living in a supervised and comfortable environment.
Your Monthly Memory Care Rent Includes:
3 Meals A Day, Plus Snacks
All Utilities
Cable Tv
24 Hour Staffing
Daily Cleaning Of Apartment
Deep Cleaning Of Apartment Weekly
Personal Laundry Facility
Bed & Bath Linen Laundering
Scheduled Transportation Appointments
Activities And Programs
Emergency Contact Systems
Dressing
Bathing
Grooming
Ongoing Guidance And Orientation
Signs Of Alzheimer's
Knowing when your loved ones might need memory care helps make the decision easier, and safeguard the health and safety of the senior. Read below for some signs and symptoms of Alzheimer's.
Cognitive Signs
Seniors suffering from Alzheimer's will have trouble doing simple math, won't be able to recognize common things or people, have trouble staying focused, have confusion in the evening hours, and will also have trouble understanding or thinking.
Behavioral Signs
Seniors generally know something is amiss and become frustrated by their mental decline which leads to anger, irritability, changes in personality, reduced restraint, getting lost or wandering, and even aggression. Seniors might also have trouble taking care of their self care and grooming.
Mood Changes
When seniors show signs of mood changes it can point to Alzheimer's.  Feelings of apathy, anger, loneliness, mood swings, or general discontent can be a sign that memory care might be a good option.
Psychological Changes
Seniors with Alzheimer's sometimes experience changes in their psychological condition.  Changes can include paranoia, depression, or in some cases hallucination.
Schedule A Visit To Our Memory Care Facility Near Sun City, Arizona
Ventana Winds Memory Care offers seniors and their families a safe, comfortable, and compassionate environment.  Our highly trained and licensed staff provides 24 hour a day care and supervision for the elderly loved ones in your family. If you would like to schedule a visit to ourmemory care facility in Sun City AZ, give us a call at 623-323-1796. For memory care in Youngtown click the link.
Let Ventana Winds be your New Home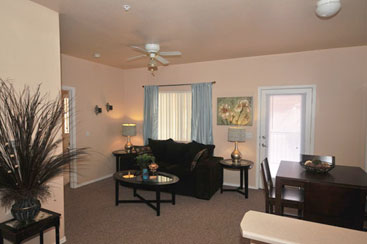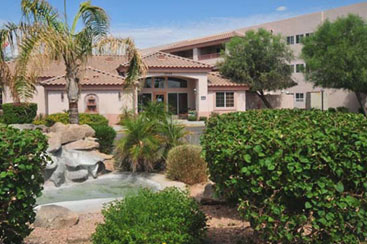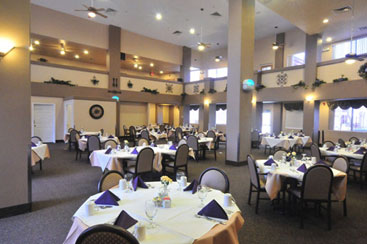 For More information on the Assisted Living Community Please call 623-323-1796.
Assisted Living: 623-323-1796