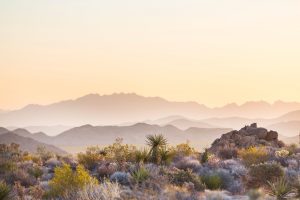 Retirement is one of the biggest decisions any individual has to make. When to retire is always at the top of mind, but where to retire is just as important when planning for the next stage of life. So why retire in the small town of Youngtown, AZ? Here are just a few reasons why this is the best possible place to retire.
Youngtown, AZ
Compared to larger cities in the valley of the sun, including Phoenix, Mesa and Scottsdale, Youngtown, AZ is generally unknown. This town's fascinating history, though, will quickly make it a favorite for potential retirees. Incredibly enough, Youngtown is actually the oldest retirement community in the U.S. In the mid-1950's, developers began on an ambitious project: create the country's first-ever planned community solely for retirees. The name Youngtown was, of course, ironically planned.
Measuring just over a mile in total area, Youngtown boasts a small population, filled with the best retirement communities in the entire country. This city was originally constructed with age restrictions, but in 1999 these restrictions were officially repealed. Nowadays, the age demographics are much wider, but this is certainly an area most populated by those seeking the perfect location for retirement. From November through April, the weather is nearly perfect, with average temperatures ranging from 76-86 degrees. This area continues to grow as well; more than doubling in population from 2000 to 2010, according to the 2010 Census. 
Youngtown is an ideal location for those looking to move away from busy and overcrowded cities, like Phoenix. Some of the best golf courses in the world can be found in Arizona. Scenic views, iconic parks and landmarks and a variety of entertainment venues are always options in this pristine location.
Retirement Community In Youngtown
You've decided to make Youngtown, AZ your new home, so what comes next in this decision-making process? Finding the best possible retirement community in Youngtown can be a tough task, but luckily one name stands out above the rest. Ventana Winds is your top choice for every retirement need in the area. This community offers assisted living and memory care options, ideal for retirees of all ages. You simply cannot beat Ventana's breathtaking pool area and resort-style dinning room. From one-bedroom, one-bathroom to two-bedroom, two-bathroom layouts, Ventana Winds has floor plans to fit any and all needs.
With 24-hour staff and care, Ventana Winds has quickly become a leader when it comes to retirement communities in the coveted Youngtown area. The affordable rent at this community includes three meals and snacks each day, all utilities, daily and weekly cleanings, scheduled transportation and timely maintenance. Combine all this with the wide range of activities and events, and Ventana Winds consistently satisfies all of its residents.
Memory care offerings include:
Three meals and snacks per day
24-hour staff
All utilities and cable TV
Daily and weekly cleanings
Emergency call system
Dressing and grooming assistance
Wide variety of activities
About Ventana Winds
Ventana Winds Retirement Community is a member of SLS Communities and offers Assisted Living and Memory Care services In Youngtown, Arizona.